My apologies for the not so prompt report, been a busy week back.
Fished my yearly two weeks in Boulder Junction again and am happy to report good to great fishing all around.
Videos:
Crappies - were more localized and less spread out, but in a bad way. I mean the best action I found was in a 10' weed edge, in a span of about 40'. If you drifted out of that span it went dead. It was tedious getting limits but they were attainable. Bass pro tubes on squirt head jigs, drifting with a wind, or casting and retrieving when still. Minnow and bobber worked too, just not as efficiently.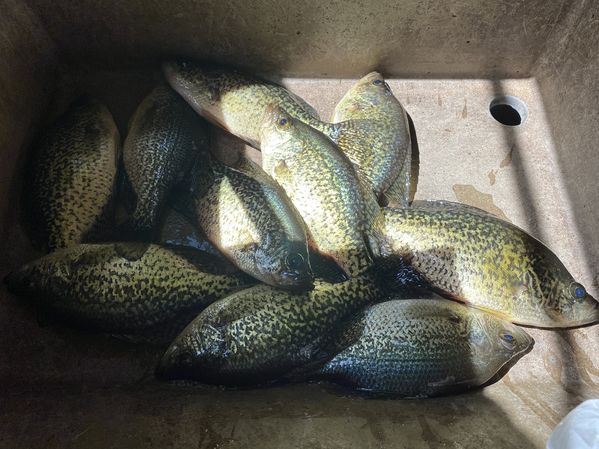 Blue Gills / were grouped up just inside of the crappies. Found the bigger ones mostly concentrated in 5-7' bays. Caught on tube jigs. Everything appeared to be long spawned out.
Perch - were mixed in everywhere. Not much size on the lakes I fish, but a lot of numbers.
Walleye - lake I fish hasn't been known for walleye for awhile but they started stocking again. Caught a nice 19" walleye this trip while searching for new schools of crappie. Caught on a tube jig in a large 10' weed basin.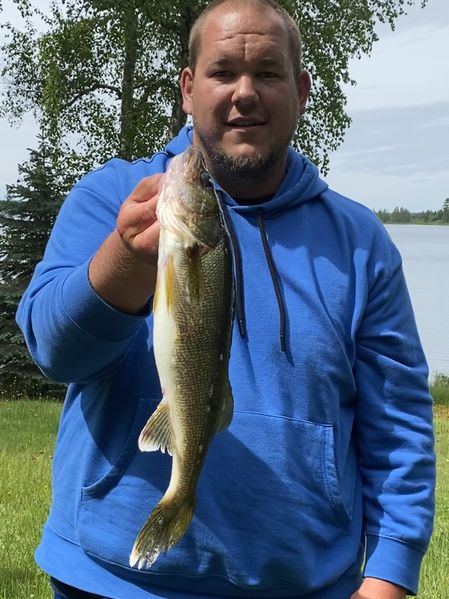 Musky - were super active the first week, and then super cooperative the second week. I had 10 sightings in the first week with no hits and none landed. Some family friends came up for the second week and I ended up fishing with one of their sons in my boat for a few days. We ended up collectively seeing another 15 fish for a total of 25 occurrences! 6 of those were strikes and I ended up landing 2 37" and a 36".
The first 37" was a pre storm figure 8 fish, I actually couldn't see anything but I bonked her tail with the rod tip, thought it was a fish, and she came back on the figure 8 and slammed it.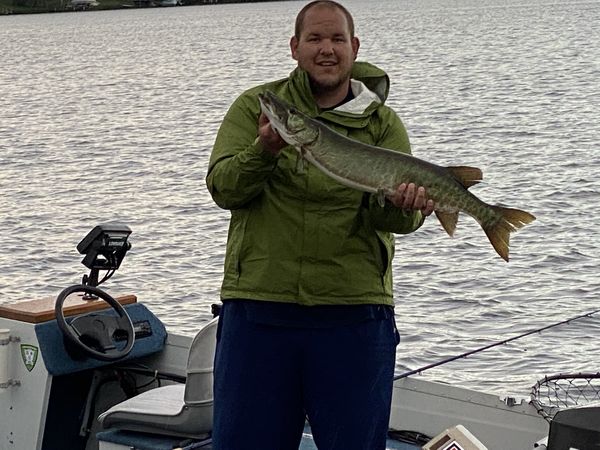 The second 37" I had our friends' son in the boat for, hit about 40' from boat. Good hookset, picture, and release. Caught on GoPro.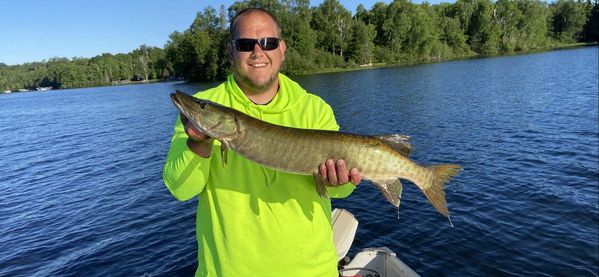 The final 36" fish I was back fishing alone for. Another strike away from the boat. Landed, picture and released all caught on GoPro again.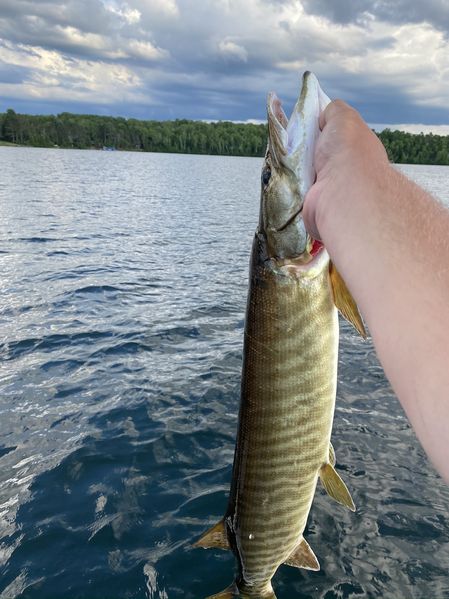 Overall, it was a great trip. The fishing was very good, the weather was nice too, we traveled to the porcupine mountains, ate a pair of meals out but enjoyed more lake/cabin time than usual. The icing on the cake is that as of September my mom will be the proud new owner of the cabin I've stayed at my entire life. We've had a blessed year, and I can't wait to continue making those outdoor memories. Thanks for reading, watching, and hope this report helps.