Finally some low, clear water and non-threatening skies. Water temps are a bit high though. Started with a Kopper's Live Target swimbait in metallic green, moved to a 110 Whopper Plopper in white, and settled on a new black/orange spinnerbait I've been waiting to tie on. Added a black hammer tail for some extra thump. This thing was so pretty I just had to have one.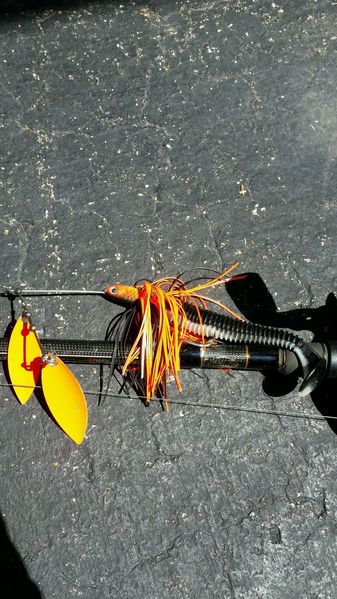 Actually got one to toss for muskies in Vilas County in September. Decided I wanted to try it on the Des Plaines but didn't want to risk losing it before I had a chance to try it up north. My solution was to buy two more and stash them with my muskie gear. So now I've got three of these things before I ever got the first one wet. Definitely a case of the lure catching the fisherman before having a chance to catch fish. It performed admirably though as it was the most reliable bite.
Fish were really tight to cover and I basically had to bounce the lure off of their heads. The spinnerbait helped with that as I could get it into and out of cover cleaner than the other lures. But bites were pretty sparse. Did connect on a few bigger than average largemouth for this river.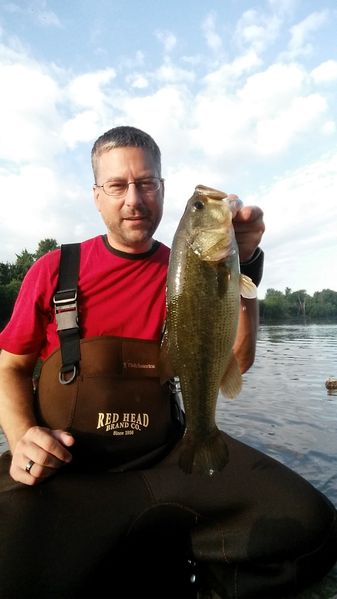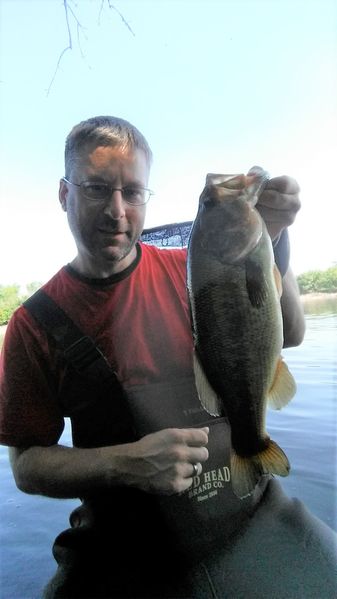 Half dozen largemouth with a couple misses. Also hooked into a couple pickle spears pretending to be northern pike. I'm pretty sure I never got a hook in them and they were just holding the spinnerbait. Fought them all the way back to me and it looked like they just let go. Didn't see any larger fish. Accidentally slept in and got out there later than I'd planned.