I thought it was just the fishing gods but lately it seems like life in general has it out for me. Every stinkin' time I've had a chance to fish in over a month now, the rivers have been blown up and/or lightning storms have grounded me. Finally fishable rivers everywhere, but the storms continued to follow me around like some silly cartoon comic strip. I did manage to go 2 for 3 before being chased by lightning on Saturday morning. Landed a 16" pickle, and lost another one a little smaller than the one pictured below.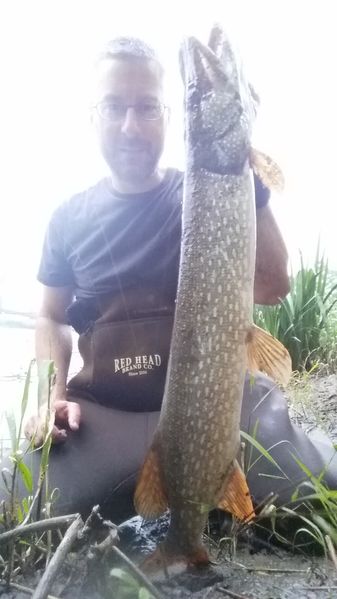 Then it dumped for hours and the river shot up because of course it did.
Out again on Sunday morning and dodged early morning lightning, again. Was confined to small-lake largemouths. Probably not giving you anything you don't already know but the summer pattern is already full swing. Got action on a spinnerbait, Senko, and plopper. With everything working, I stuck to the spinnerbait because I figured I could get it in front of a lot of fish. It was the right idea, but I don't know that I've ever lost more hooked fish on a spinnerbait before. With the half dozen I landed, I lost probably twice that including the bigger fish of the morning. Fish were lost to jumps and head shakes one after the other. The only rational, logical explanation is a cursed spinnerbait. Ended up with all cookie cutters.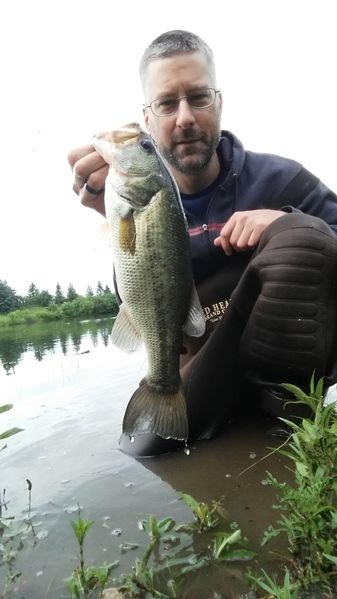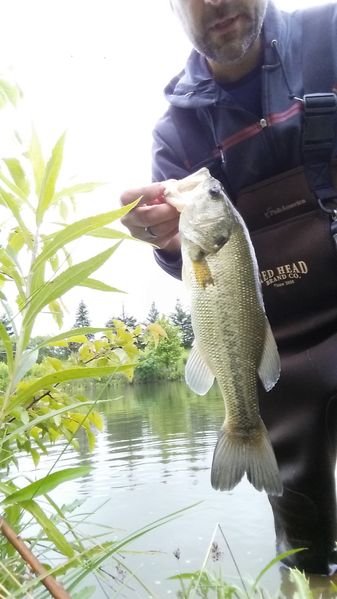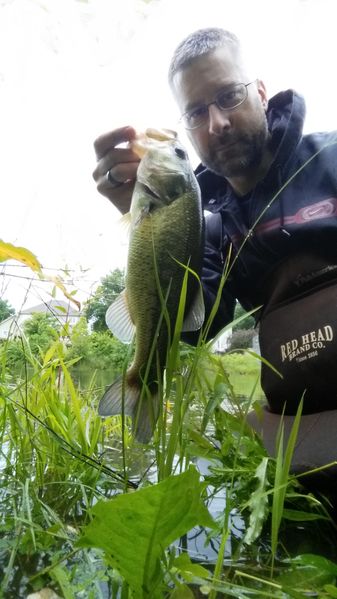 And it rained pretty much the whole freakin' time. Because of course it did.