Flows are still high but the river is back to manageable levels. I only tossed two lures, a 1/2 oz white BPS spinnerbait with a 4" BPS swimbait in sexy shad and a Live Target Blueback Herring hard swimbait in blue/chrome. With the fish positioned where they were, only the spinnerbait produced. Bass were buried in huge wood piles close to shore. Seems like a fairly predictable pattern but this time of year, if flows are normal, fish will be located all over the main channel. As it was, I got zip from the main current. But by tossing the spinnerbait as close as possible to the pile, then slow cranking to get the Colorado blades moving, fish were coming out to grab it. Some of the bites came after tossing it into the cover, then dragging it into the water.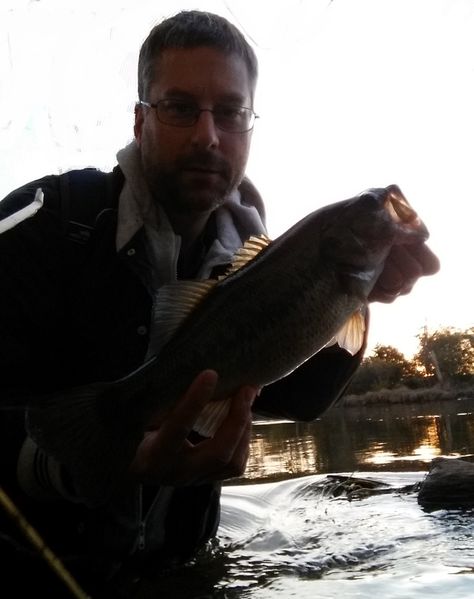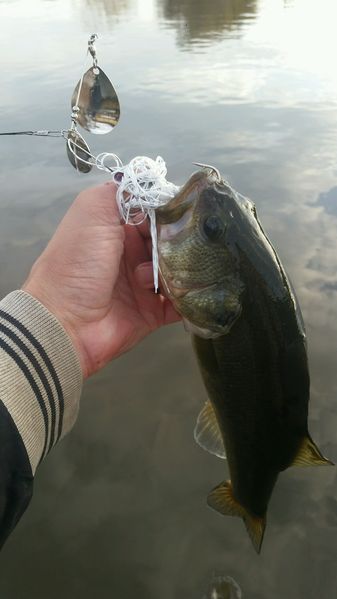 Only two woodpiles I found in relatively slow water fit the bill for what they wanted. Other woodpiles closer to current got nada using the exact same method.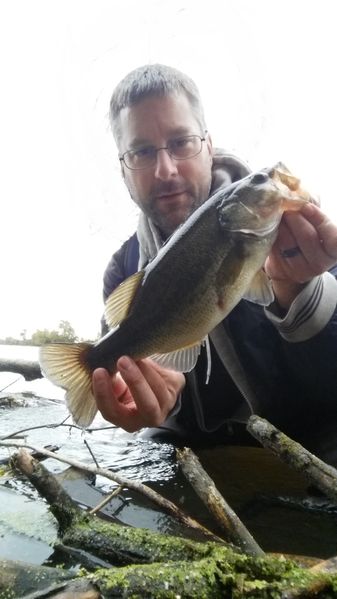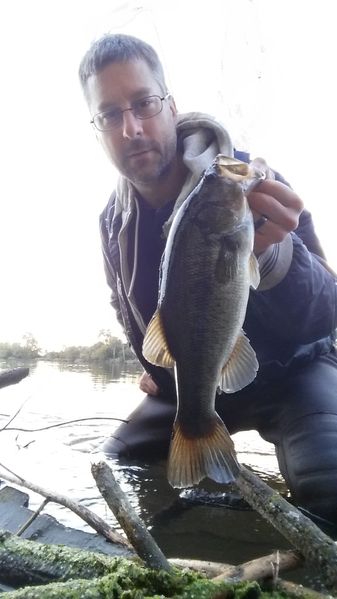 Half dozen largemouth in the 14"-15" range but had more chances. Being right in the cover cost me some solid hookups. Spooky clouds chased me off the water earlier than I wanted but it looks like the precipitation broke up for the most part. Rats.