Late report. Got out before sun up in some pretty frigid temps last weekend. I was layered so I'd alternate shedding my jacket when I got warm and adding it when the wind got to me. There was nothing I could do about my hands; they were just cold. But my records from previous years inspired me as bass go crazy this time of year on the Des Plaines by me. Mostly 13"-15" largemouth but I have gotten 16"+ and some decent smallmouth in the past.
The best bite was from first light to maybe 20 minutes after the official sunrise. Jig/3" Gulp under a float...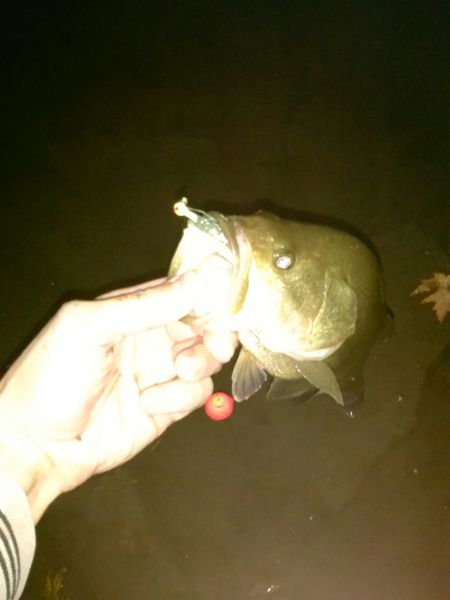 ...and the BPS Egg in the bone pattern. It's the poor man's 1-. A hideous looking crankbait with more of a "thud" than a rattle but I have used this exact lure in this exact spot for the last four years at this time and have slayed 'em on it.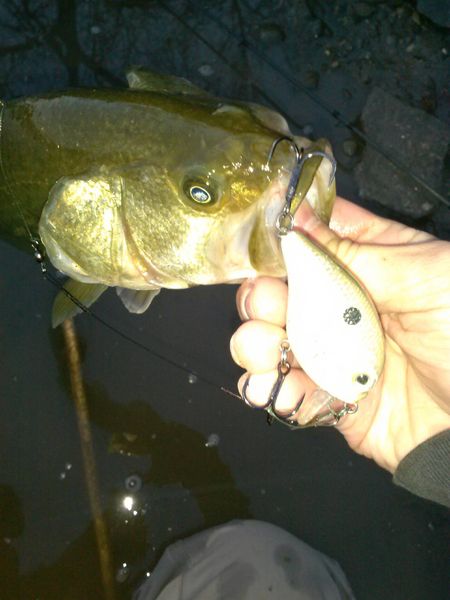 Despite being there for the bass, I always use a leader because, inevitably, you'll get into teeth on this river.