So with all the craziness the last couple of weeks I've been spending a lot of time in the "iso- chamber"
basement trying to be productive.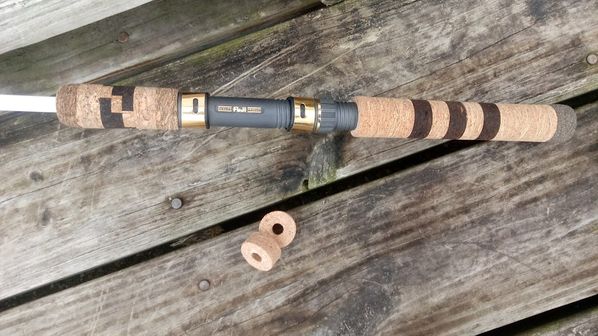 The latest build is a Batson Revelation 7' med. action spinning rod designed for casting crankbaits.
The handle section is made from scratch using cork "burl" rings and is complete and dry fitted on the blank
next up epoxy...… it is much easier to buy your handle components pre made and cheaper too if your time is money.
For me though it's all about fishing and anything that has anything to do with it !