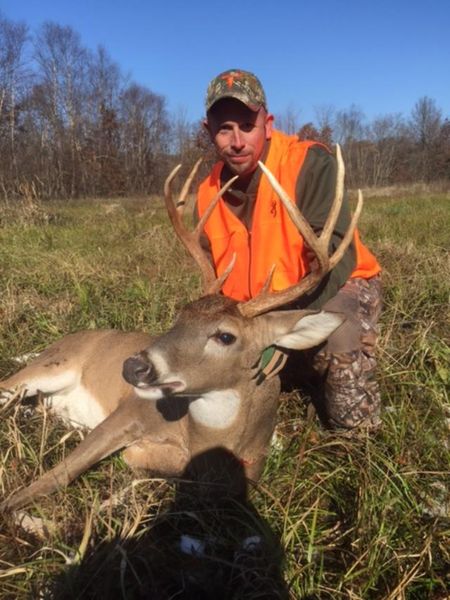 That's a beauty for sure.
We had 5 hunter hit the woods for second season, and we saw probably 10 deer between all of us. Weather was no doubt a factor this weekend. We only had two of us out on Friday, and that was the best day to hunt. Saw 6 deer, but we were passing on all does. Friday things warmed up to the 60's and Saturday we had rain, and a tornado 3 miles from the farm. With limited sightings, we only hunted Sunday morning until about 10:30, as the boys had a 61/2 hour drive back to school.
1st season has given us hope that the herd is making a comeback. It was tough to pass on the does, but it is what is needed to truly bring our quality back to the farm. Only having the buck from AJ this year, we are going to have to make more surf than turf for meals this year.
Going to be more salmon than venison this year, with late season being cancelled in Pike county.
Tom