One of the best years here but, a few lulls. Stared the season off with 3 strong hunts in row. Opener saw a 5 person goose limit with a band. Monday was equally as memorable with my buddy in Hebron as we ended with a 2 man limit of both Ducks and Geese. Staying the extra hour really paid off. We wer able to stay fairly consistent on getting into geese but we did have a couple hunts where we just could not get them to finish. Mainly it was cold days that we should have stayed home.
Then it happened. Middle of Nov. the first big snow hit. 12 to 15" on the ground. Geese were going nuts and our crew got on the X. Set out 7doz Real geese and B-2s in a cut cornfield. Put snow covers on the blinds and dug them in. First day was a mad scramble as birds were starting to fly. Get down and cover up, 30 min later 10 longnecks down. We stayed on them 3 days with same setup. Hot, Hot, Hot in your face action.
Week of Thanksgiving I went to Florida. Get home Saturday and all snow is gone and buddy says it was raining.
Got a field with a low spot that fills with water. I sneak through woods and almost could not contain myself. In front of me is an acre of flooded cornfield that looked like a wildlife refuge. Holding a couple hundred mallards twice as many geese. Next 3 days were awesome. Shot mainly Mallards, a few Blacks and 1 grey duck. This spot continued to produce until it froze out.
Last few days of season we again found birds using a wheat field but could not hunt it. Set up in corn next to it and were able to pull a couple limits. Little tougher but we managed to get these later season birds. Went to Kansas in late Jan for my annual "Navy Hunt" but we struggled as not many geese were in there. First day yielded a Illinois limit, but we waited 12 hours to get them. Tough.
Take away (MVP of year) Flagging. Through out the entire season it was what made the difference.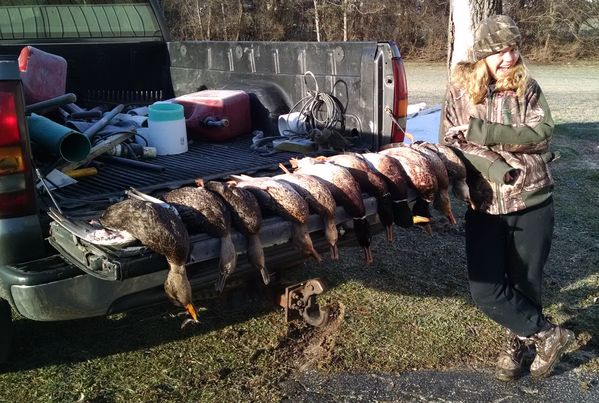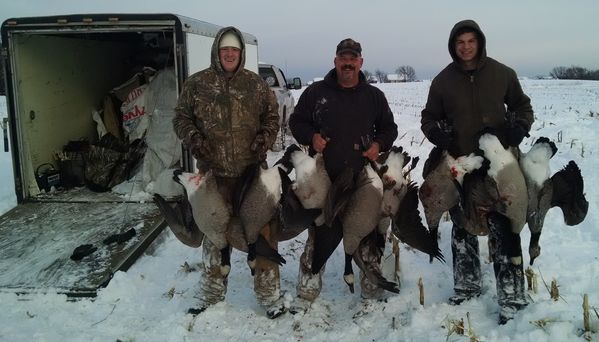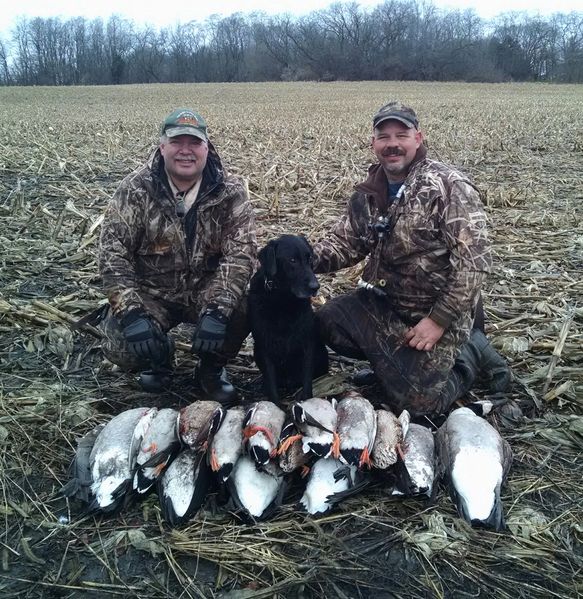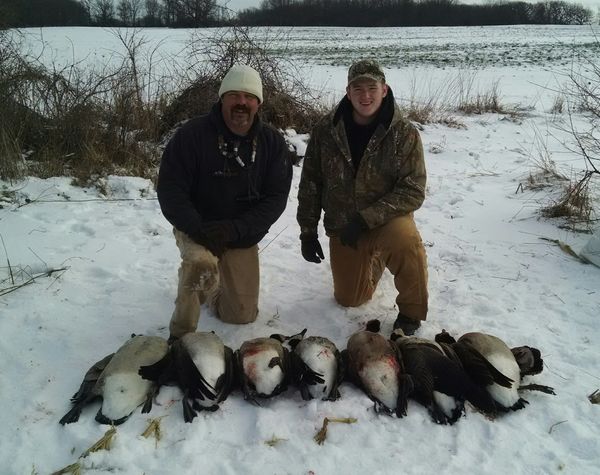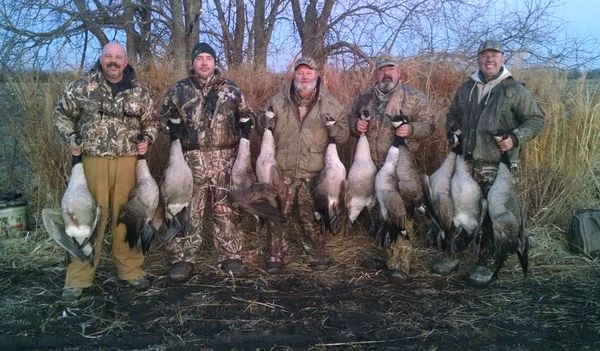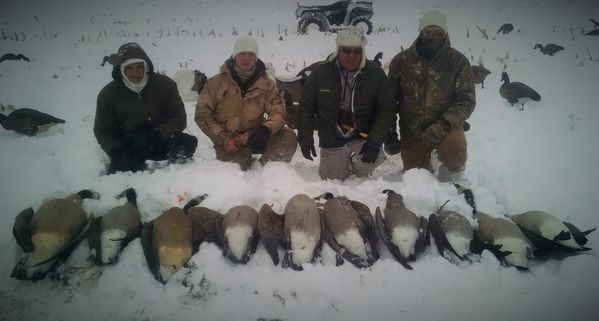 Fun year. Great new Friends to hunt with, blessing to be able to go with my son and daughter, awesome dog work, and a couple bands to boot. Blessed