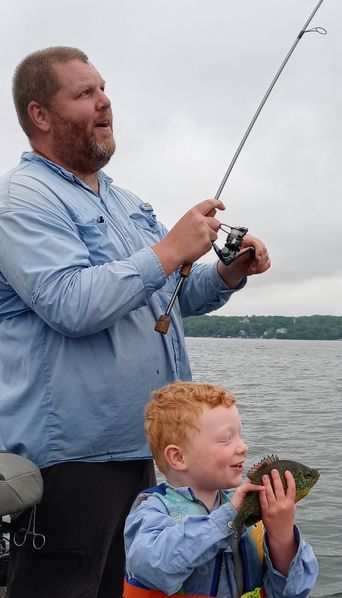 So whose happier:
The little kid who just caught the two handed sunny ?
Nope!
Ahhh then it must be the big kid, who has his brothers Johnny Finn UL doubled
right through the reel seat on another full grown Geneva "seed",right ?
Nope! Not him either
The "old kid" behind the camera,he was the happiest of all !!!
To see my love is their love somehow solves all the worlds problems!
At least for this guy on this day
Oh and we did get bit a few times too !